Noisy Jobs .com presents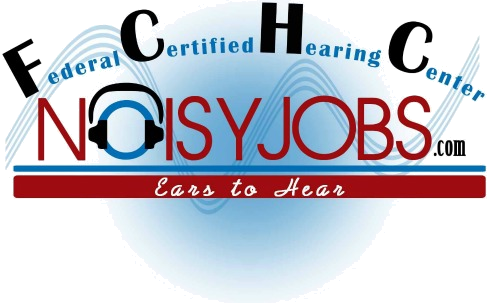 1 (877) NOISY JOBS
664-7956
Don't miss a sound!

Noisy jobs with exposure to industrial noises such as --
Heavy Equipment; Road & Maintenance Equipment; Mill Equipment; Shop Equipment; Plant Equipment; Construction Equipment;
-- can cause irreparable hearing loss.
A program exists for all qualified individuals to receive compensation/benefits for their noise induced hearing loss.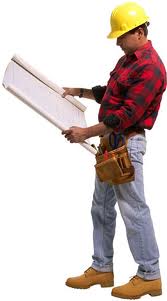 Federal Certified Hearing Center Inc. will help you through the claims process in exchange for the opportunity to provide you with your hearing aids - at no cost to you.
It is a 3 step process -
1. Call and schedule a free hearing test.
2. File industrial or private insurance claim paperwork -
Federal Certified Hearing Center will walk you thru
each form.
3. Be fitted with your authorized hearing aids, upon
approval of insurance claim.
While we specialize in noise induced hearing loss we are dedicated to helping every individual get back that special gift of hearing, whether your hearing loss is from noisy jobs, loud lawnmowers, or even crying babies.
Call us and schedule your free hearing test today.
Federal Certified Hearing Center is a family owned business committed to merging traditional values with today's technology.
Industrial Injury Claim - If your hearing loss is due to noise exposure and the last place you worked was in the state of Washington...
Human Ear Diagram - How does the ear work? First the sound waves travel into the ear canal...
What is hearing loss? As you are continually exposed to loud noises...
Hearing Aid Comparisons - Compare a few of the hearing aids available to you at no cost, once you are authorized to recieve your benefits from...
Hearing Aid Battery - Free shipping on all orders! You may even qualify for compensated/free hearing aids and batteries for life...
Products for the hearing impaired - Not only do we help you get your hearing aids at not cost, we also provide you access to...
Power of Testimonials - FCHC Inc.'s clients sharing their compensation storiesHearing Loss Benefits: $18,300, plus hearing aids, batteries, and ...
Contact Us - Federal Certified Hearing Center Inc. - Helping you begin your hearing loss claim.
About Us - Family owned and operated for over 30 years
Industrial Claim Other State - To receive compensation and benefits in States other than Washington State, please follow this outline...